Every Season is a Reason to Live in South St. Paul
South St. Paul boasts easy access to the Twin Cities, but everything you need is here - if you know, you know.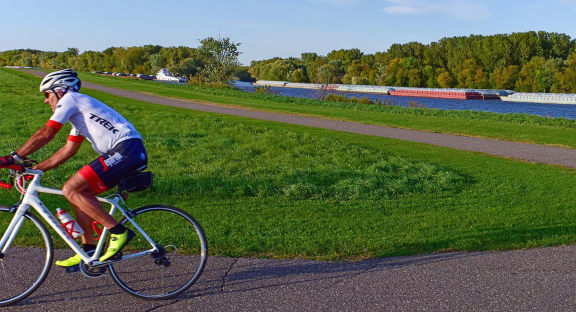 Community Events
Kaposia Days and more!

Patio Dining
See our neighborhood page.

Wonderful Local Parks
Grandview Park, Harmon Park, Kaposia Park, Lawshe Park, Lorraine Park, Northview Park, Spruce Park, Summit Park, Wildflower Levee Park, and Veterans Field.

SUMMER
Summer offers endless outdoor recreation.
Mississippi River Greenway
Simons Ravine Trailhead is the gateway to exploring the Mississippi River Greenway regional trail system, Kaposia Park and Landing, and the Mississippi River in South St. Paul. The trailhead is open year-round and offers off-street parking, a restroom building, drinking fountains (for your pets too), and a Native American Memory Path. This area is excellent for hikers, bikers, skaters, photographers, bird watchers, and more.

DNR Boat Launch and Fishing
Featuring a floating dock with concrete ramps to launch watercraft, parking for 35 vehicles and trailers with additional overflow areas available. There is also an onshore fishing platform that is ADA accessible.

Seidls Lake
The lake straddles South St. Paul and Inver Grove Heights. Enjoy a leisurely walk on paved trails through the trees in this relatively undeveloped natural area. The park is 26 acres of land and includes a playground. There are stairs leading down to the lake, which is a great fishing hole!

FALL
The best of the best fall colors are along the Mississippi River. Experience the crisp autumn air at the parks, trails, and river. Find events and more information about each park at the City of South St. Paul Parks & Recreation site.
WINTER
Winter is a special season in South St. Paul
Mississippi River Eagle Migration
Each year, the river becomes a passageway for eagles to migrate south. South St. Paul becomes a host for many bald eagles, shorebirds, and raptors. Watch the eagles soaring and diving for fish or perching in the trees at the river's edge. The best viewing opportunities are from December through March.

Ice Skating
Doug Woog Arena is one of the oldest and most historic arenas in the state of Minnesota. The arena includes two rinks, a large concession area, a meeting room, and a warming area.

St. Paul Winter Carnival
The carnival isn't IN South St. Paul, but we must mention this century-long tradition. The winter carnival creates fun, family-friendly celebrations for the Saint Paul community each year.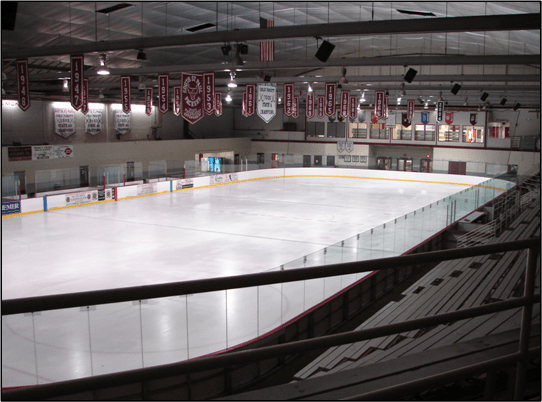 Glass Blowing Classes
Learn how to manipulate molten glass and create beautiful glass art at Vandalia Glassworks.

SPRING
Widflower Levee Park
Located on the Mississippi River Trail, Wildflower Levee Park is located directly on the banks of the Mississippi River and accessed by trail only. The park is the permanent home to the 2008 Minnesota DNR's Adopt-a-River sculpture featured at the Minnesota State Fair, "The Industrious Cooperative Ant" by sculptor Rabi Sanfo. Make sure to add this to your spring bucket list!

Sign up for a Community Garden Plot
The Community Garden is located adjacent to the public DNR Boat Launch. This has been a very popular community amenity since the early 1990s. Make sure to sign up and register at southstpaul.org.